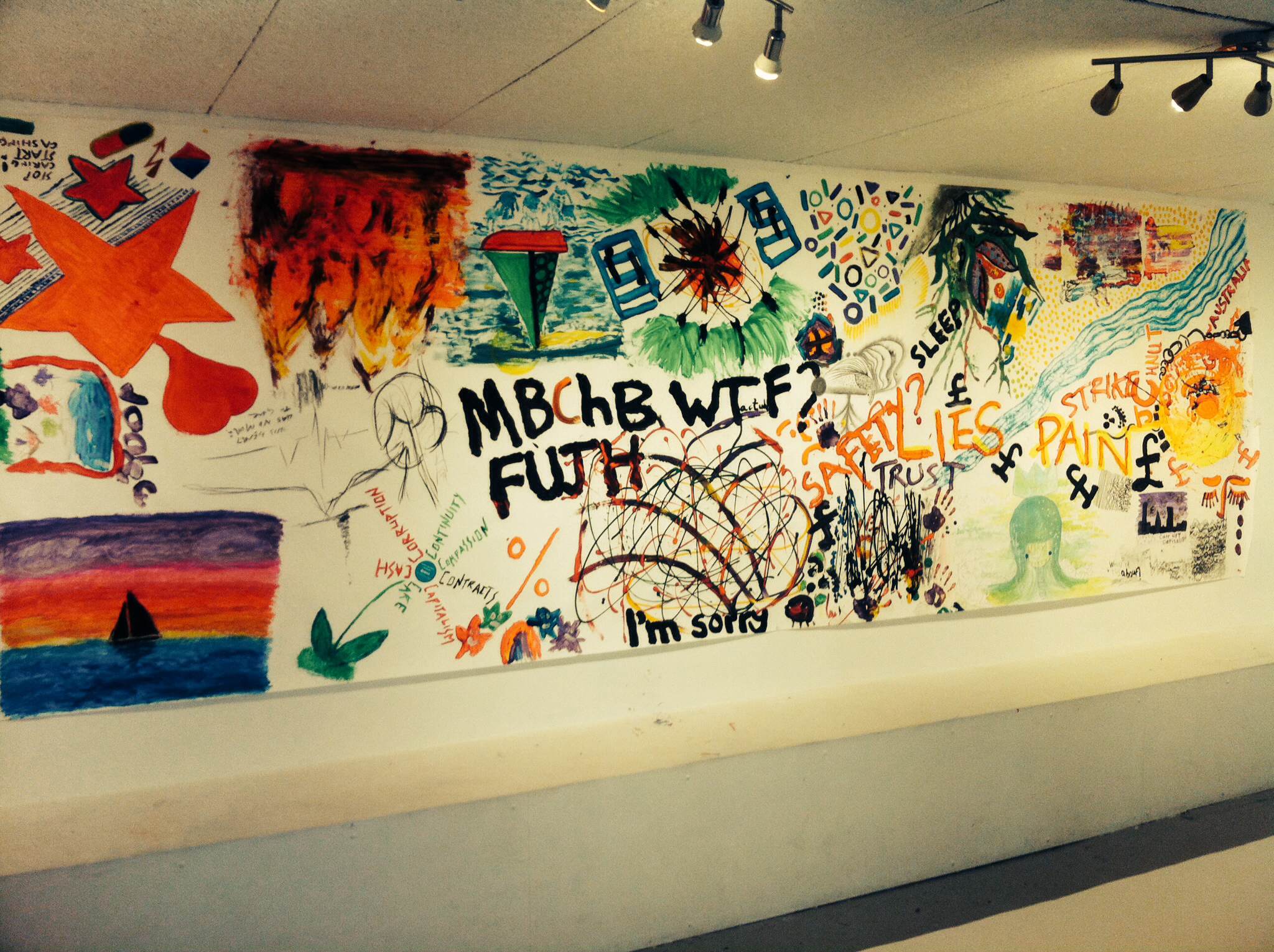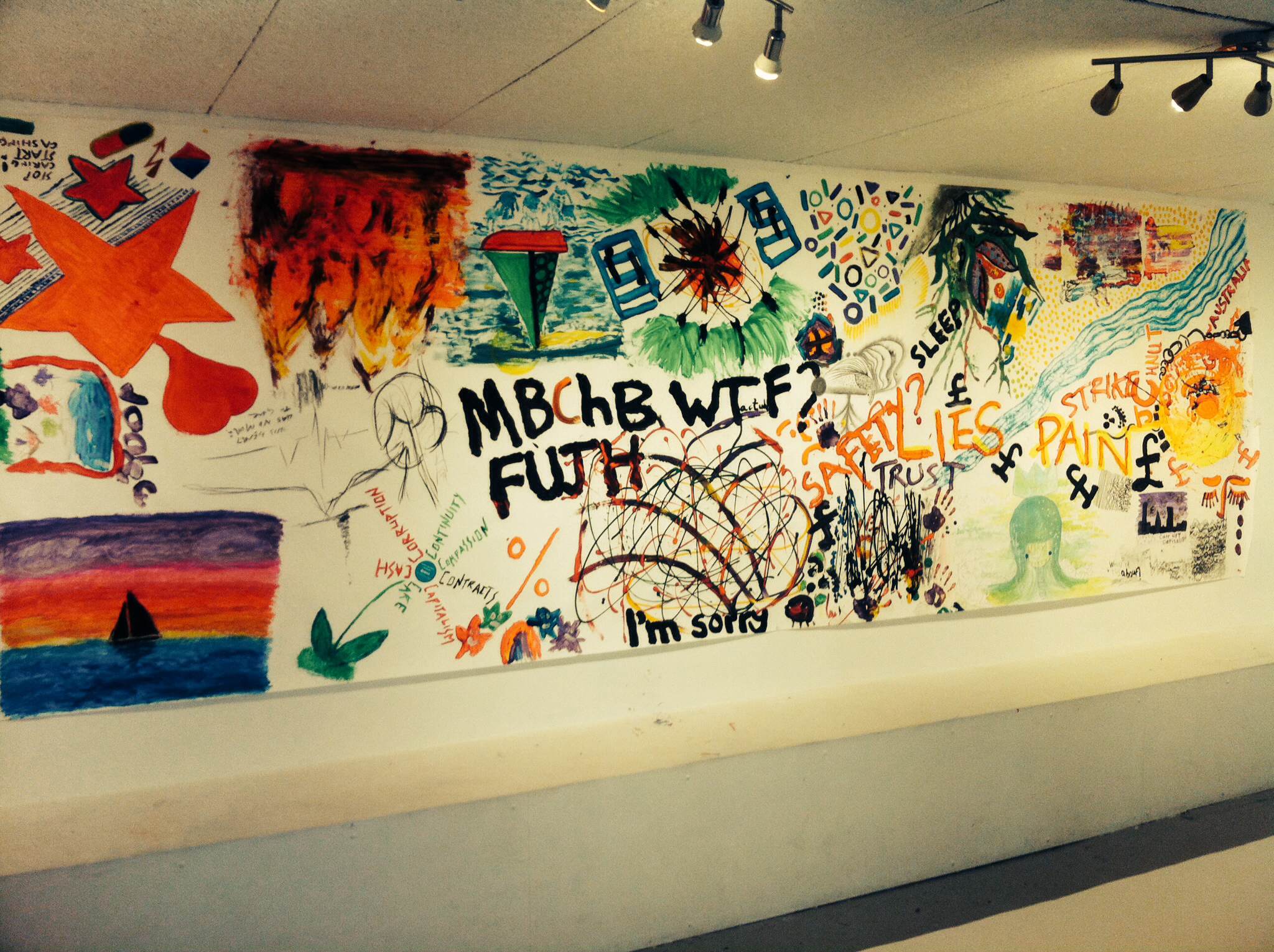 screw jeremy hunt let's paint
As a response to the controversy surrounding the proposed changes to junior doctors' contracts I took over a gallery in east London in February 2016 and invited the medical profession to come down and make art with me. Word spread through social media and Dazed, resulting in dozens of people visiting all weekend from around London and beyond, often bringing their families with them. Four days of painting, drawing and writing resulted in the creation of two large murals which I hung on the gallery walls as the improvised exhibition took place.
The British Medical Journal covered the event in a double page news feature.